The landscape of the hot sauce world has experienced a seismic shift due to a recent shortage of the much-loved Sriracha, specifically the iconic Huy Fong brand. Sriracha has become a global culinary sensation, adding an extra kick to every dish it graces. However, due to supply chain disruptions, this beloved hot sauce is now in short supply, and its absence has left many consumers in a spicy pickle. In response to this scarcity, we've seen a rise in many sriracha alternative brands vying to fill this flavor void.
The marketplace has seen an influx of other brands aiming to recreate that much sought-after hot sauce experience. While some are doing a commendable job and genuinely care about the quality and integrity of their product, unfortunately, there's also a surge in cheap, hastily-made copycats.
In these spicy times, discerning consumers need to be careful to select a worthy alternative that preserves the quality and all-natural ingredients of the original Sriracha sauce. Despite the shortage, there are brands out there dedicated to delivering a Sriracha experience that doesn't compromise on taste or quality.
The Spice of Life: What is Sriracha Hot Sauce?
Sriracha is not just a hot sauce. It's a flavor experience, a culinary phenomenon that has won hearts and taste buds globally. Originating from the coastal city of Si Racha in Thailand, Sriracha is a unique blend of chili peppers, garlic, sugar, salt, and vinegar. Its bold, spicy-sweet profile, boasting layers of heat and complexity, makes it a versatile ingredient for any dish.
Turning up the Heat: Sriracha's Rise to Popularity
So, why is Sriracha hot sauce so popular today? Quite simply, it's all about the balanced taste. This vibrant, versatile condiment complements a variety of foods without overpowering them. It adds a fiery kick to soups, stews, sauces, and stir-fries, but is equally satisfying on sandwiches, tacos, and eggs. The cultural culinary crossover has driven Sriracha's popularity, making it a must-have in every global pantry.
Huy Fong Sriracha: The Original and the Current Situation
Huy Fong's Sriracha, known for its iconic rooster logo, has been a favorite hot sauce for years. However, recent supply chain issues and increasing demand have led to an unexpected Sriracha shortage, leaving many die-hard fans longing for that spicy kick in their cuisine.
Spicing Things Up: Meet Fix Hot Sauce
This is where Fix Hot Sauce comes to the rescue. As an alternative to Huy Fong, Fix Hot Sauce brings an equally delightful yet uniquely flavorful experience, specifically with its Fix Signature Sriracha.
Fix Hot Sauce began as an idea between two first-generation Vietnamese brothers. It was sparked by a trip to Vietnam and memories of always eating their mom's homemade sriracha sauce while they were growing up. The idea would eventually become a company consisting of four co-founders, their sister, and a close friend who believed in their vision. Together they found a way to create a healthy, delicious sauce they wanted to share with the world.
In 2014, Fix Hot Sauce was established and became their brand. It was created to bring a flavorful, fresh-tasting sriracha. The main goal was to taste fresh chili peppers in the sauce, not just heat, preservatives, and fillers. We wanted to make a bold, flavorful sriracha that you would feel good about eating. Our mission is to make our sauces accessible to all spice lovers and elevate their taste buds.
Our core values that drive the Fix Hot Sauce Team are:
Respect, support, and love for our family, friends, and everyone we've met during our life journey. We owe our success to our network.
Lead as role models. This sounds cliche, but we firmly believe how we treat others builds character and community.
Always put quality first.
Transparency with our products and processes.
Continually innovate by creating flavorful products that taste fresh and are healthy and delicious.
Listen to our fans. Without you, there wouldn't be us.
Our brand is full of love. We say "I love you" to each other daily.
All-Natural Fix Signature Sriracha: A Symphony of Flavor
Fix Signature Sriracha is not just any alternative. It's an all-natural, premium quality product made with real, wholesome ingredients. Crafted with sun-ripened chili peppers and garlic, our Sriracha brings a fresh, vibrant heat that speaks of its high-quality origins.
Fix Signature Sriracha boasts an incredible flavor profile. The natural sweetness of the chilis, the tangy punch of garlic, the subtle tartness of vinegar, and the perfect amount of heat creates a symphony of flavor that dances on your tongue. Plus, its freshness sets it apart from other sauces on the market. Every bottle of Fix Sriracha is a testament to our commitment to quality and taste.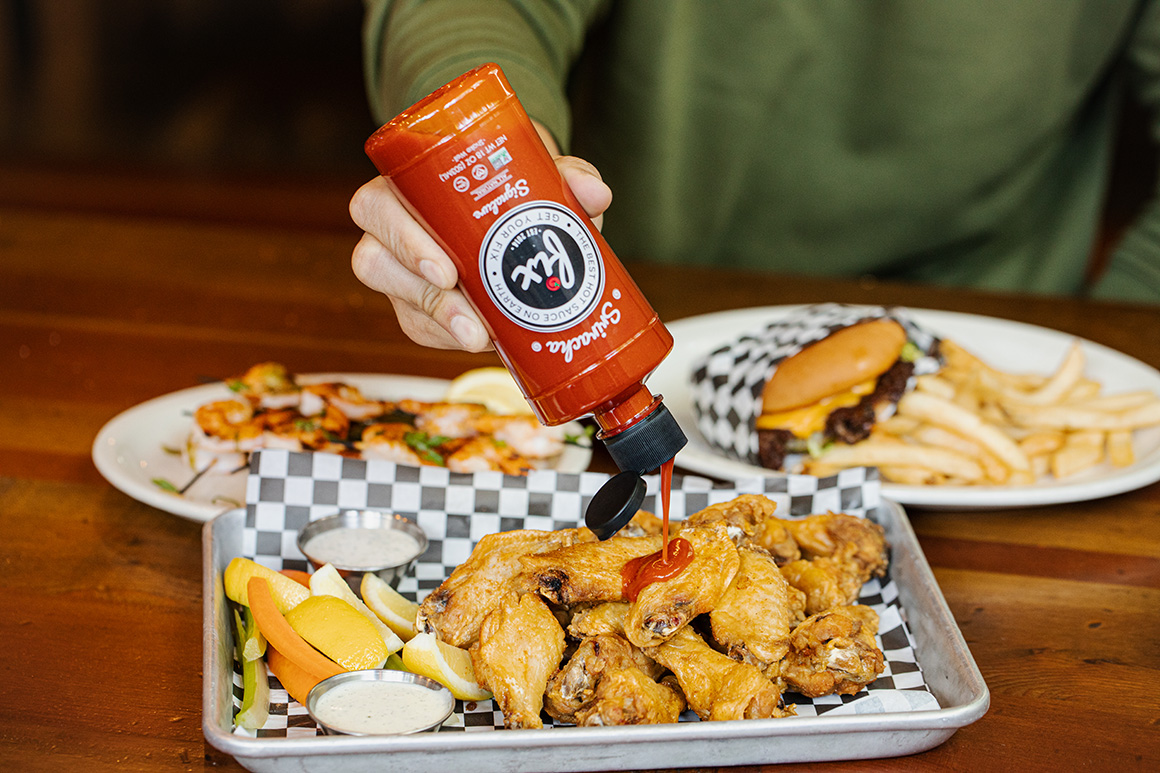 A Family Recipe: The Story Behind Fix Hot Sauce
Fix Hot Sauce was born out of a family recipe, passed down through generations. Our founders, who are ardent food lovers, brought this recipe to the mainstream, making sure that every bottle is filled with love, tradition, and flavor. The result is a sauce that is not only delicious, but also deeply rooted in family tradition and history.
Experiments in Flavor: Lemongrass Sriracha and Habanero Ginger Sriracha
At Fix Hot Sauce, we're not just sticking to the traditional. We love experimenting like culinary mad scientists, creating flavors that surprise and delight. Our Lemongrass Sriracha, for instance, adds a bright, citrusy note to the classic Sriracha heat. Our Habanero Ginger Sriracha, on the other hand, pairs the fiery heat of habanero peppers with the warmth of fresh ginger. These unique flavors are a testament to our commitment to pushing the boundaries of taste.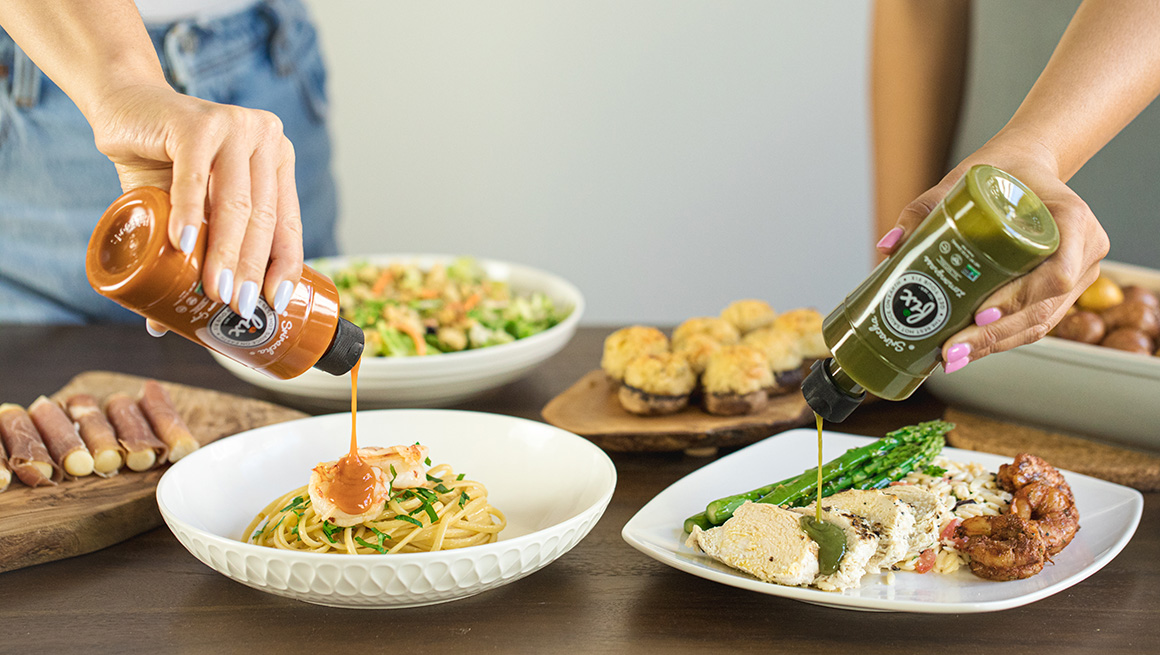 Why Choose Fix?
So, why should you choose Fix over other alternatives to Huy Fong? It's simple. Fix Hot Sauce prioritizes quality, flavor, and freshness, and our products are a testament to these values. Our sauces are made from all-natural ingredients, bringing you the taste of the traditional Sriracha you love, with exciting flavor twists you never thought possible.
In the face of a Sriracha shortage, don't settle for less than the best. Fix Hot Sauce is here to ensure that your dishes continue to pack that flavorful punch you crave. So, next time you're in need of a Sriracha fix, make sure to grab a bottle of our Signature Sriracha. Your tastebuds will thank you.