FIX SIGNATURE SRIRACHA HOT SAUCE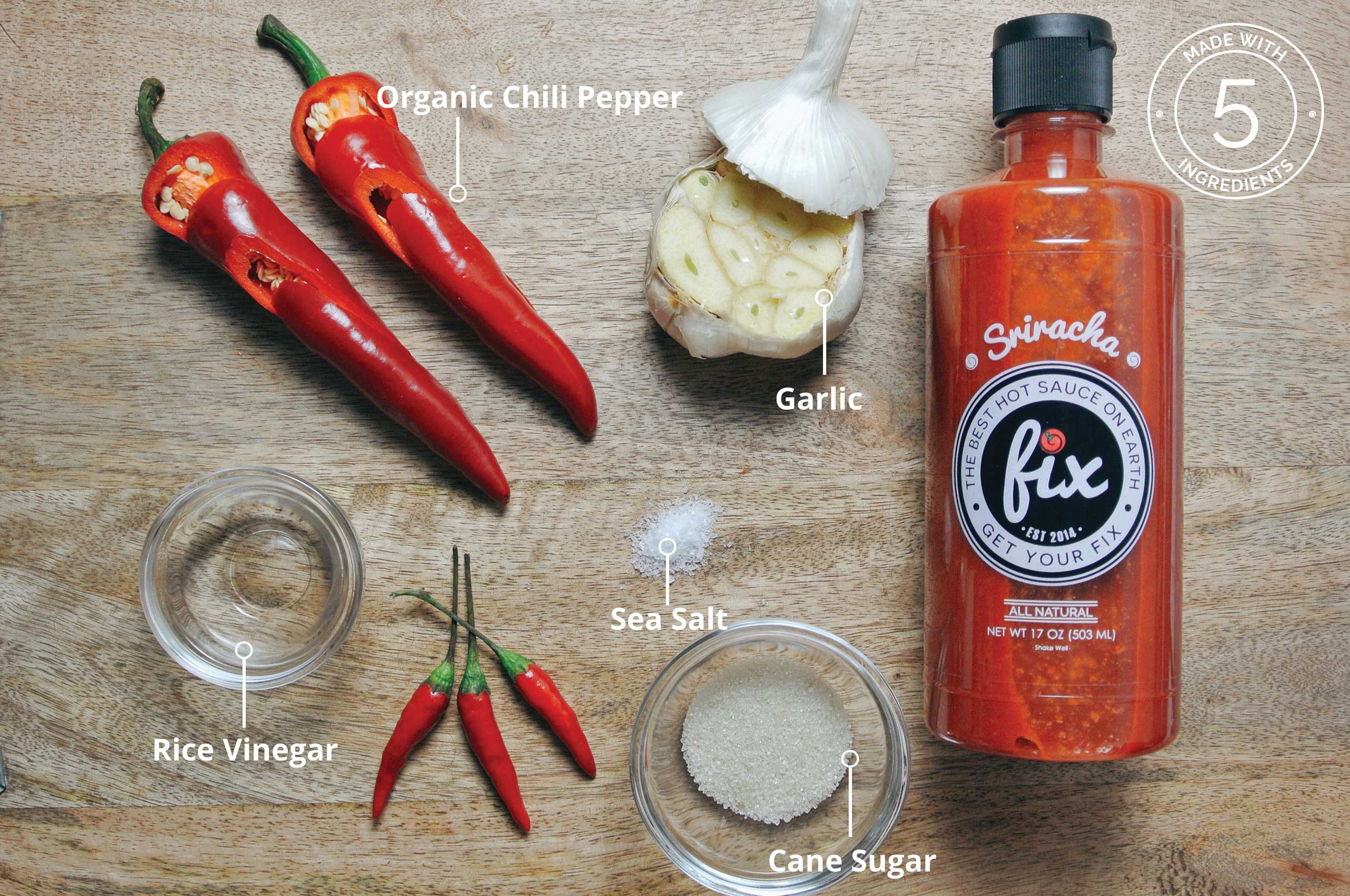 We pride ourselves in making the Best Tasting Sriracha out there by using All Natural Ingredients and most importantly, flavorful peppers that are only grown in certain regions of South East Asia. Our recipe is short and simple, we use only 5 ingredients; Organic Chili Peppers, Garlic, Sea Salt, Cane Sugar, Rice Vinegar and that's it! No Nitrates, Fillers or Preservatives!
Our Signature Fix Sriracha truly is one of a kind with its addictive flavor and well balanced amount of heat. It will make you want to come back for more and make you wonder why this has not been in your life until now.
---
FIX LEMONGRASS SRIRACHA HOT SAUCE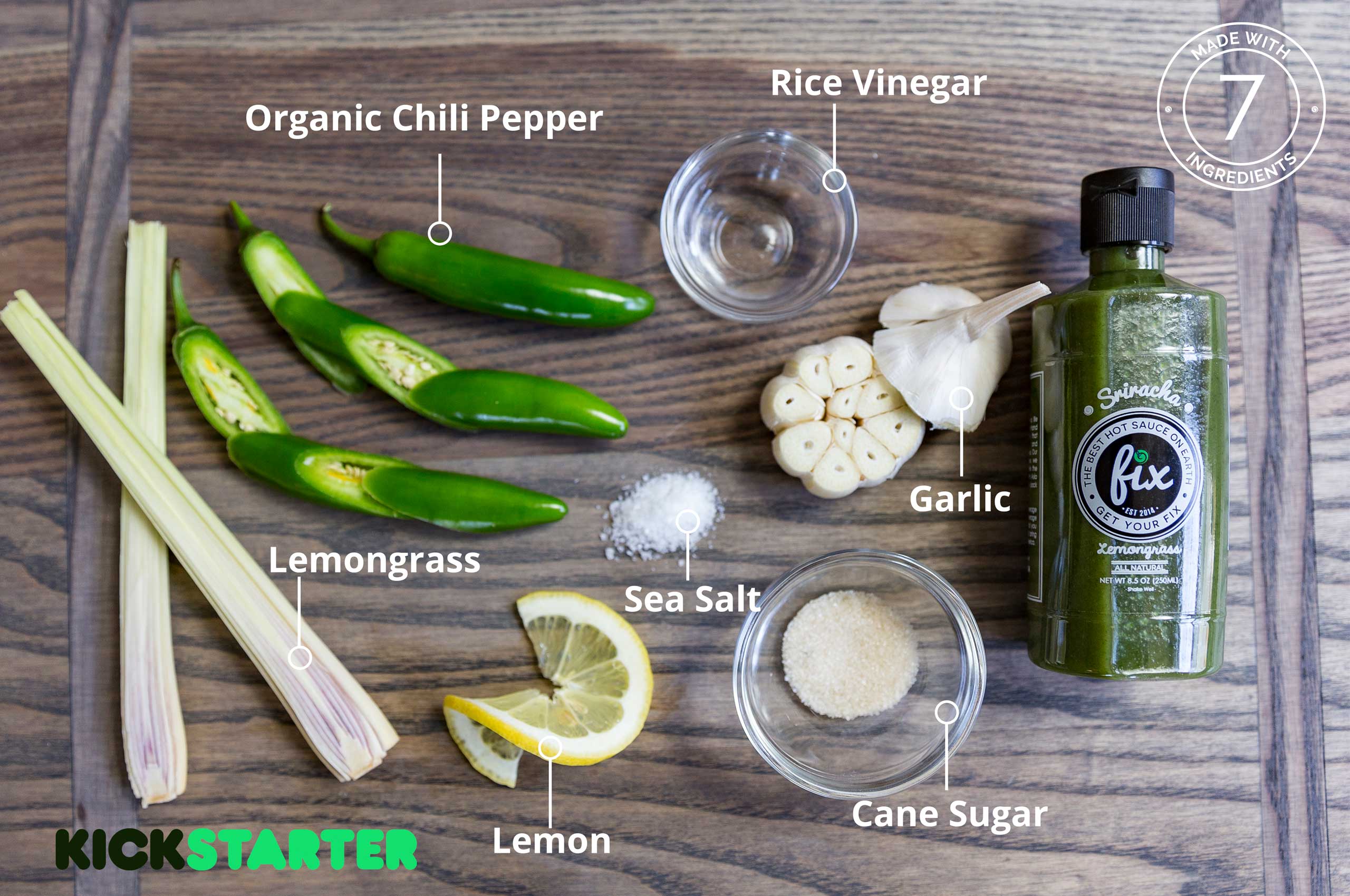 Fix Hot Sauce's newest endeavor is to marry the bold ethos of our original sauce, married with the brightness of citrus and lemongrass. In our mad scientist experimentations, we've found the right blend of flavors that we think hot sauce aficionados will love!
First, we want to say that creating a small batch sauce wasn't our intention. As we experimented with our organic green chili peppers through our fermentation and blending process, we found we needed the greater control exercised when hand mixing the ingredients. Our smaller batches yielded a nuanced flavor profile that brought a gigantic smile to our faces. We refuse to make compromises on taste — We owe it to our fans, and hot sauce lovers all over, to serve this sauce in the purest and tastiest form – and our Small Batch Lemongrass Sriracha was born!